SPOILER FREE REVIEW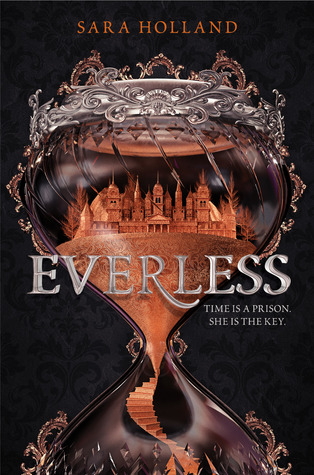 In the kingdom of Sempera, time is currency—extracted from blood, bound to iron, and consumed to add time to one's own lifespan. The rich aristocracy, like the Gerlings, tax the poor to the hilt, extending their own lives by centuries.
No one resents the Gerlings more than Jules Ember. A decade ago, she and her father were servants at Everless, the Gerlings' palatial estate, until a fateful accident forced them to flee in the dead of night. When Jules discovers that her father is dying, she knows that she must return to Everless to earn more time for him before she loses him forever.
But going back to Everless brings more danger—and temptation—than Jules could have ever imagined. Soon she's caught in a tangle of violent secrets and finds her heart torn between two people she thought she'd never see again. Her decisions have the power to change her fate—and the fate of time itself.
(via Goodreads)
Sarah Holland's 'Everless' is a fantasy novel set in a world where the aristocratic families feed on iron discs, or coins, which is time bled from the bodies of its residents. A subversion to the traditional vampire novels, the world building in the novel is really interesting. I wanted to know more about certain aspects of the world Holland has created. I hope she expands on it in book two.
I felt at times like I was reading a fantasy version of the Sci-Fi film 'In Time' (the Justin Timberlake one).  With that said, I was thrilled it wasn't too close to anything else on the market.

Overall, an interesting read and I will be checking out book two. I hope it resolves some of the questions I have!!!!
3/5